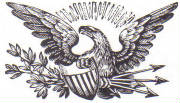 The New York Zouaves - The Illustrated London News, Vol. 38, No. 1093, p.564. (June 15, 1861).


THE advance of the Federal troops from Washington on Alexandria on the night of the 23rd ult. was marked by a sad event--the assassination of a young man of great promise, who had already achieved fame--Colonel Ellsworth. He was shot by the proprietor of an hotel as he was carrying downstairs a Secession flag. His regiment was at once wild with rage, and it was with difficulty it was prevented from burning the town. The assassin was killed on the spot. Colonel Ellsworth was a man of much force of character, and of especial genius for organisation and military drill; he was, in fact, the originator of the Zouave drill in the United States. When the war began it occurred to him that the firemen of New York would furnish excellent material for a military corps of this description: he at once proposed the matter, and, the consent of the authorities being given, a regiment was immediately formed and conveyed to Washington. In a sort of reckless courage this class of men have hardly their equals anywhere. The skill of Colonel Ellsworth soon added the advantages of skill and discipline, and the force had already become as formidable a one as any in the field. He was greatly loved by his men, and seems to have been a man of exemplary life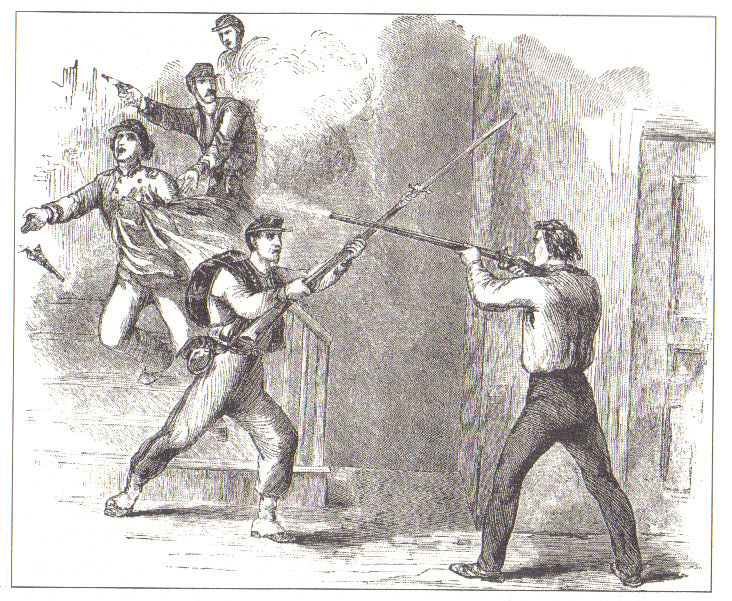 Colonel Ellsworth murdered by rebel sympathiser, publican James W. Jackson. Private Francis E. Brownell then killed Jackson.
- Picture source: Garrison, W. (1997). Lincoln's Little War: How His Carefully Crafted Plans Went Astray. p.201. Nashville: Rutledge Hill Press.